You can call me your typical globetrotting twenty-four-year-old who embarks on every jet-setting adventure that comes her way. Whether it is for a quick weekend trip to Nashville, Tennessee or a week-long excursion to the Caribbean, one thing seems to remain the same no matter the destination. Packing is a nightmare!
I haven't had the best of luck with packing clothes, accessories, shoes, and well… more shoes as I frustratingly try to zipper suitcases hoping it still weighs under fifty pounds in the end. A two-day trip seems as though I packed for five girls and myself all in one. Since I started taking spontaneous weekend trips more often I figured it was time I changed how I packed and what I used to keep myself organized. 
Shop my favorite luggage from Calpak along with my hand-picked travel accessories from Henri Bendel to keep everything from jewelry, hair products, makeup and small toiletries organized! Why Henri Bendel? It is durable, cohesive, and is offered in a variety of sizes. I enjoy matching all my sets and Bendel makes that completely possible!
1. Calpak Marble Luggage - They make luggage in a dark black marble or a white marble print on the exterior. Marble just not your thing? It's ok, Calpak has a TON of styles! They all come with a hard outer casing rather than a soft cover to keep your valuables from being crushed in transit. It comes with wheels to make running through the airport when you're about to miss your flight a breeze, and it also comes with a lock which is TSA approved to keep everything safe!
2.Brown & White Jewelry Holder – I place all of my jewelry in these containers which can be easily hung up in a bathroom or closet once you arrive at your room. I am able to fit large necklaces to smaller more delicate pieces in the zippers as it easily rolls up and fits into your luggage or carry on.
3. Brown & White Three Piece Travel Set – 3 in 1, I'll take it! I place all of my makeup in these bags and toiletries as it is plastic and will not stain the inside or outside of the set. It also zippers and can easily fit together making travel more compact.
4. Brown & White Cosmetic Case Trio Set - Yes, another 3 in 1! The difference between this one and the above set is that this one is a little smaller. I tend to place all my hair products in these (hair bands, bobby-pins, brushes, and clips)!
5. Beauty Essential, Make-up Brush Portfolio – When traveling with makeup and makeup brushes, I like to keep my brushes separate. This eliminates makeup from spilling onto my brushes and ruining them completely (which has happened multiple times)!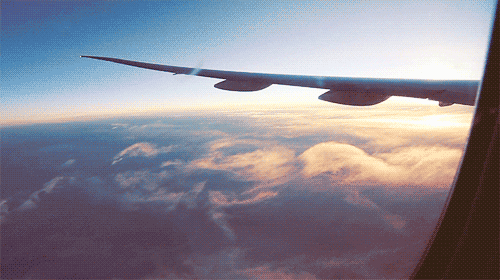 So, what are you waiting for now? Begin crossing destinations off your bucket list and travel with these helpful little accessories! 
Please reload
I'm busy working on my blog posts. Watch this space!
Please reload